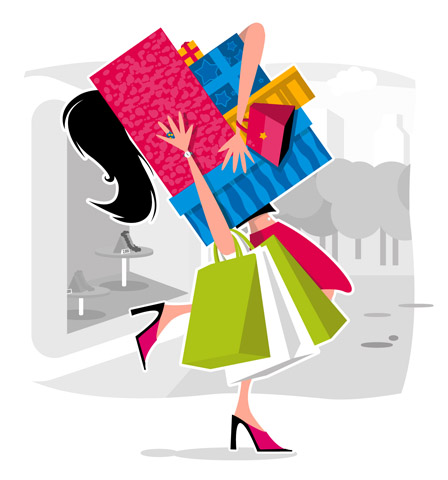 whew...i'm almost back in the land of the living, and i'm beyond relieved
(breathing through your nose is one of those things you really take for granted until suddenly it's impossible)
.
for the first post of 2008, i thought it would be fun to do a little recap of all of my fave cardio experiences from 2007, and let you all know what i'm looking forward to in 2008.
for me, there were so very many fabulous 2007 shopping scores
(too many, really...my amex is feeling the burn)
, but i think right now my favorite 2007 purchases were that stunning
lily mcneal sweater
that i showed you all
back in november
. it's proven to be amazingly versatile, and is definitely a closet staple now. and, of course, that yummy
rebecca minkoff
morning after bag
that i finally bought after coveting for
nearly a year
. the color combo is just gorgeous, and so unique - it makes me happy every time i use it.
as for 2008, to be honest, i'm not sure what i'm most excited about yet. sure, i can't wait to see what the spring lines have in store
(in fact, we'll be having some great interviews with designers, and with boutique buyers, to help you stock your closet with new trends and staples)
. and i have to admit that the
crayola-bright colors
i'm seeing for spring are making me happy already.
on a personal level, i'm really excited to keep working on the blog - we'll be moving to a fabulous new site soon
(you can even update your bookmarks now, as the new address is live: www.shoppingsmycardio.com)
. and, of course, i've been having so much fun working with some of you through the
shoppingsmycardio personalized shopping programs
- i'm really looking forward to seeing that grow in 2008.
but really, this post was just an excuse to get you all to share your favorites with the rest of the class. so, come on,
drop a comment
and tell all of us (1) what your fave 2007 purchase was, and (2) what fashionista fabulousness you're looking forward to in 2008. don't be shy!