this year wasn't as fun for fashionistas as in years past, but i do have to give a few sighs of admiration: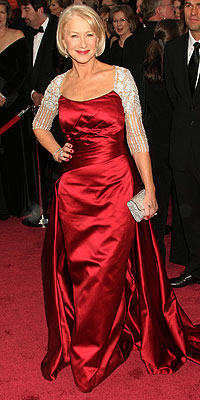 one for helen mirren. if i am 1/10 as fashionable at her age as she is, i'll consider myself incredibly lucky. her gown
(george chakra)
fit her figure, her style, and the occasion just perfectly - i honestly think she was the best-dressed woman at the oscars.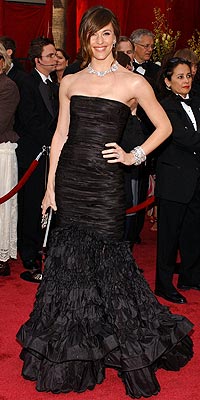 much as my feelings about rachel zoe are very mixed, she styled jennifer garner for last night's red carpet. not sure whether it's her darling personality or that knockout black gown
(oscar de la renta)
, but i just couldn't get enough.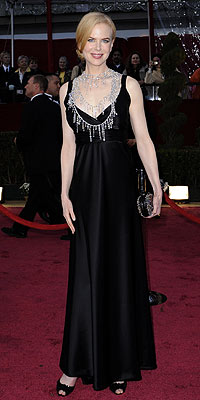 the gown
(balenciaga)
is lovely, but i spent most of the evening desperately coveting nicole kidman's necklace. woke up this morning & found out why i loved it - 1,399 carats of diamonds. hello, sailor!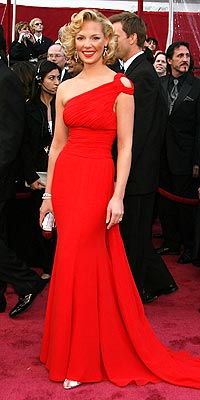 katherine heigl can really do just about no wrong in my eyes these days, and her fabulous red ensemble
(escada)
was perfect, as always.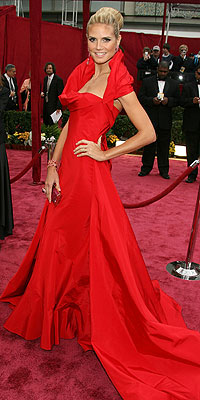 and i had to share heidi klum's dress
(john galliano)
, only because it was probably the most striking gown that hit the carpet - really extraordinary.
so, what did i miss? what did you all love (or hate)?
all pics lovingly borrowed from people.com - thank you!