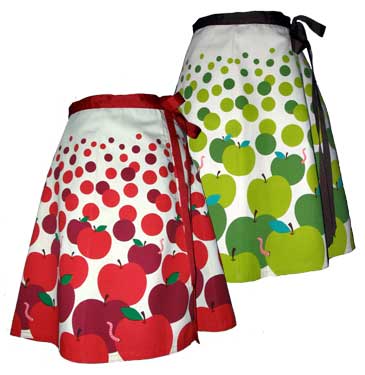 really, do i have to say anything else?? i think
this cutie
just speaks for itself. i want to wear it to work with a cardigan, and out for after-work cocktails (
appletini
, perhaps?) on a patio somewhere. all it needs is a cute little pair of white flipflops, and you're set! oh yeah, and did you notice that some of the apples have worms? so cute, i'm speechless. and, i'm on a quest for more skirts (less shorts) this spring, so i think this little cutie is coming to my house in the near future!
$68 at made with love by hannah
, who actually does make these by hand, with love (and, apparently, with
her grandmother
, which is the cutest thing ever). and free shipping besides...we all know how i love that!